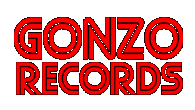 PILGRIMAGE PRE-RELEASE
August 2012

Currently in replication...


---

FERAL FAMILIAR PRE-RELEASE
December, 2011

Get it at itunes by Christams!


---

GONZO RECORDS HAZES GINZBURG BY SENDING HIM BACK TO RUSSIA
September 2011

The magic returns to the Mother. Enjoy while it lasts Moscow...


---

ANDREW JACKSON AT THE EL MOCAMBO THURSDAY, OCTOBER 21st
October 5th, 2010

AJ hits the stage again this fall in The Big Smoke...


---

WE ARE LIVE!
May 3rd, 2010

New pics on everyone with media updates to be posted periodically.


---