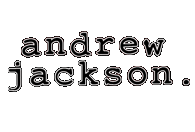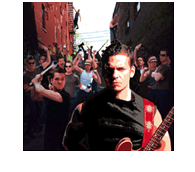 FERAL FAMILIAR - Official Release December 2011

The Hammer of the Gods is alive and crashing through sleepy walls in the revolution rock of Andrew Jackson. With a voice for the ages and fingers dripping with hypnotizing rhythms and soul filled leads, AJ will take you on a riddle filled tour through the hedge mazes of our days and the age old mysticism that guides the times.

Feral Familiar will give you a brain buzz as it takes you on a modern day journey searching the dark unimagined corners of history. Belting the sweetest 70's pop rock chart topper to introspective progressive numbers, Andrew Jackson is guaranteed to stretch your average listening experience to new highs.

Best served neat, right out of the freezer.






Official Video for ENOUGH BLOOD TO KEEP EM COMING